The amazon has introduced amazon prime gaming for India exclusively for its prime members.
In India amazon's amazon prime has already making huge name by offering many services across the country. In India, amazon offers two kinds of services. One being the normal amazon services and the other being amazon prime exclusively for prime members.
The users of amazon prime in India gets to access wide variety of benefits ranging from, free fast delivery, prime exclusive deals, early access on selective and exclusive products, unlimited 5% reward points, prime reading along with other entertainment services like ad-free amazon music, amazon prime video and much more.
Amazon prime gaming – Free in-game content on mobile games
Now, the amazon has introduced amazon gaming, i.e., gaming with prime especially and exclusively for prime members in India. The amazon gaming with prime offers exclusive free-in-game content on endless popular mobile games. You can claim this offer at any time just by logging into your amazon prime account.
The amazon's prime in-game content is already available for most of popular mobile games, which includes:
Mobile Legends – Bang Bang

World Cricket Championship

Black Desert Mobile

Words with Friends 2

Mafia City

The Seven Deadly Sins – Grand Cross

Ludo King and many more.
Amazon has promised to its prime users that it will be launching many more in-game content over a period of time across many games.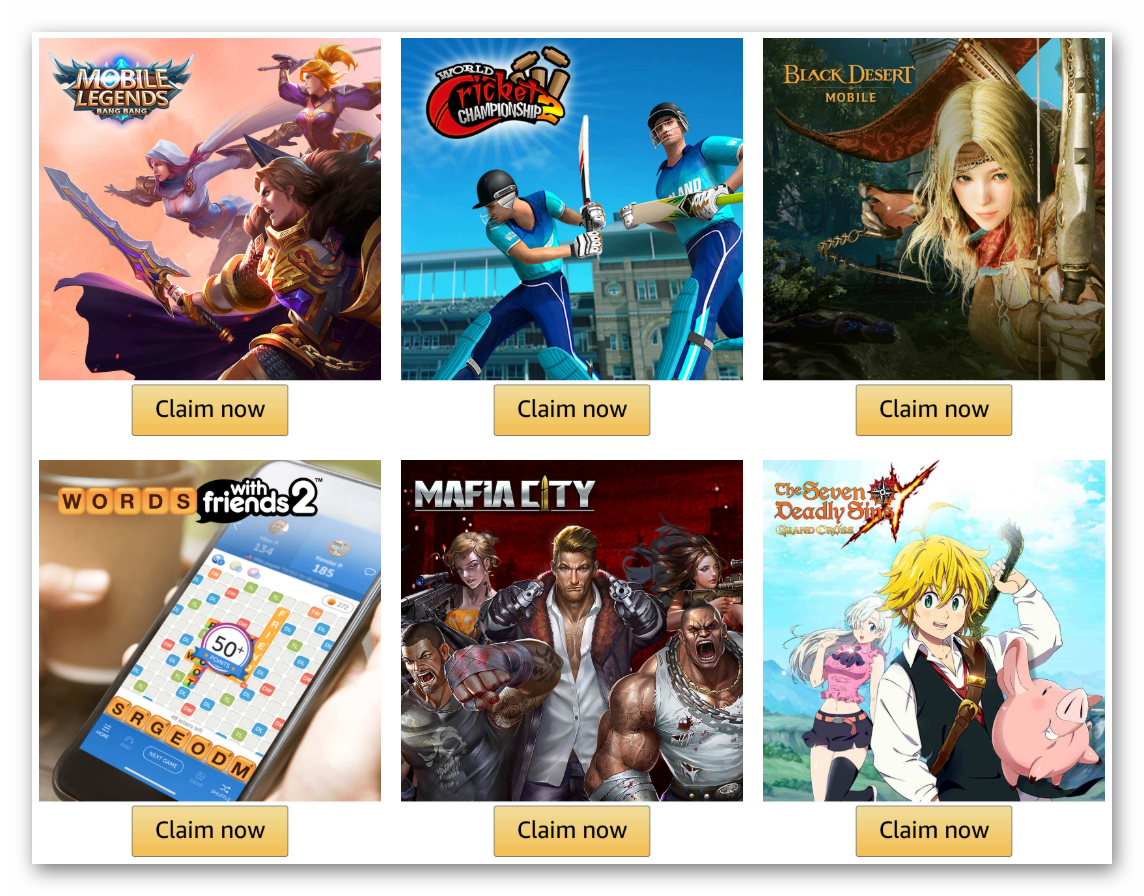 For example, you can see in-game content stadium unlock for the World Cricket Championship 2, an item chest and hero, 50 gold and 10K cash for Mafia City and skin trial cards from Mobile Legends: Bang Bang, and a mystery box from Words with Friends 2.
The amazon's prime in-game content offers contents like rear collectible characters, instant and unique upgrades, in-game currency, and prime-only tournaments for couple of games. The in-game content claims are refreshed frequently often at regular intervals. This means you can get many more in-game contents which is going to make your mobile gaming experience mind blowing.
In a statement, Akshay Sahi, director and head of prime, amazon India stated that,
"We recognize the need for in-game content by mobile gamers to enhance their playing experience and are delighted to provide access to this content free to prime members. We will continue to add new in-game content for other popular games, with frequent content refreshes".
Amazon has already started working on a separate website for amazon gaming like amazon music and amazon prime video which could be launching very soon. The website will be completely dedicated for prime gaming content. Stay tuned for the same.
For to stay updated with the latest in-game content, you can opt-in for newsletter from amazon with notify me option on amazon by clicking notify me here. We need to wait and see how many games will be available for in-game content in future. This will be going to be a boon for all Indian gamers. All Indian gamers 100% surely waiting for in-game contents for games like PubG Mobile, Garena Free Fire: Wonderland, Call of Duty: Mobile and many more.
A dedicated microsite has been created by amazon to list all the gaming benefits for prime members. You can also view all the free content you'll get on your favorite mobile game through the amazon app.
Step-by-step guide to access and how to claim the amazon prime game for in-game contents?
Step 1:
Download and start any of the games showcased in the amazon gaming website section: Click here to check out
Step 2:
Look for 'Login with amazon' and proceed to sign-in to your amazon prime account
If you do not have a prime account, you can join prime from the amazon.in website or amazon app over Google Play store
Step 3:
Click on 'Allow' when prompted when inside the game
Step 4:
Proceed to claim FREE in-game content
Note:
Different-different games will be having different layouts for log-in with amazon. To access the same, please start your game and search for 'Login with amazon'.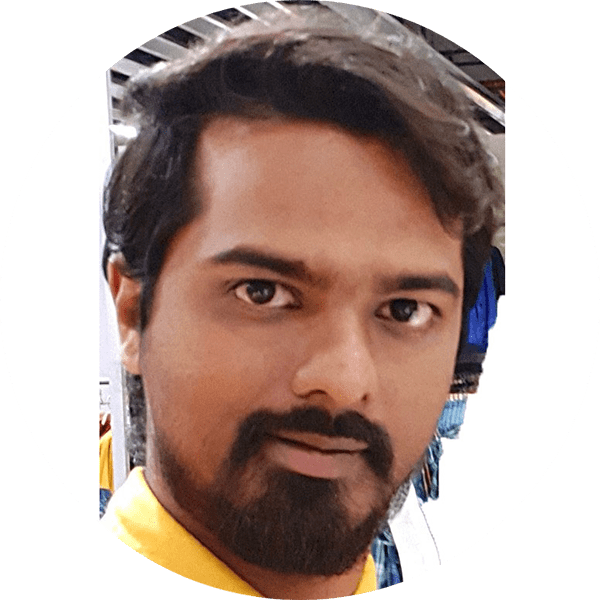 "Hey, I am Sachin Ramdurg, the founder of VDiversify.com.
I am an Engineer and Passionate Blogger with a mindset of Entrepreneurship. I have been experienced in Blogging for more than 5+ years and following as a youtuber along with blogging, online business ideas, affiliate marketing, and make money online ideas since 2012.
This Page uses Affiliate Links. When you Click an Affiliate Link, we get a small compensation at no cost to you.
Our Affiliate Disclosure
for more info.