What Is
SEO?

| What Are

Types of SEO?
Search Engine Optimization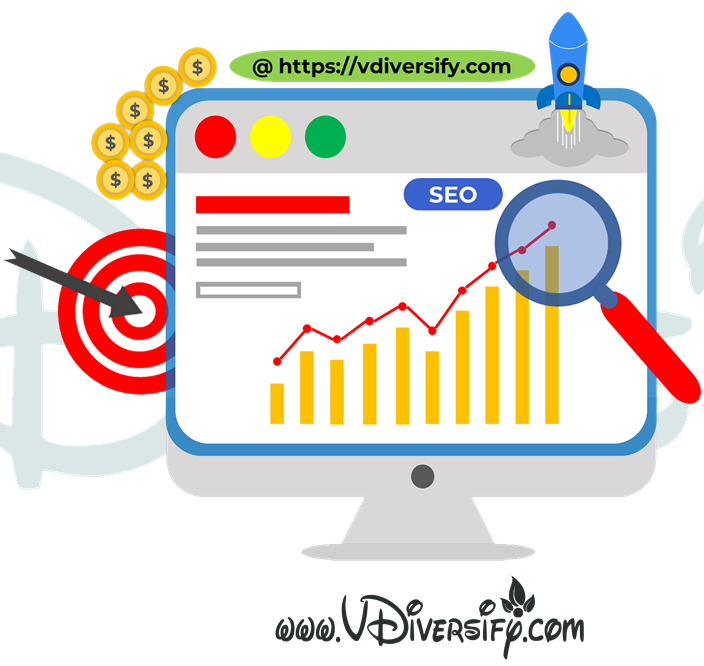 SEO stands for Search Engine Optimization, which is the practice of increasing the quantity and quality of traffic to your website through organic search engine results.
In other words, SEO is the practice of optimizing content to be discovered through a search engine's organic search results. It is the art of ranking high on a search engine in the unpaid section, also known as the organic listings.
In addition to this, it may target different kinds of searches, including image search, video search, academic search, news search, and industry-specific vertical search engines.
Promoting a Website to increase the number of backlinks, or inbound links, is another SEO tactic. It's called as the Paid SEO Services.
Fact: By May 2015, mobile search had surpassed desktop search.
Let's break-it-down SEO? 

The SEO Learning!

To have the deep understanding and to know the true in-depth of Definition of SEO, Let's break-it-down the fundamental components of SEO in brief.
There are 3 Fundamental Components of SEO which clarifies the Definition of SEO. These typically form the SEO Platform over the Internet.
1. Quality of Traffic: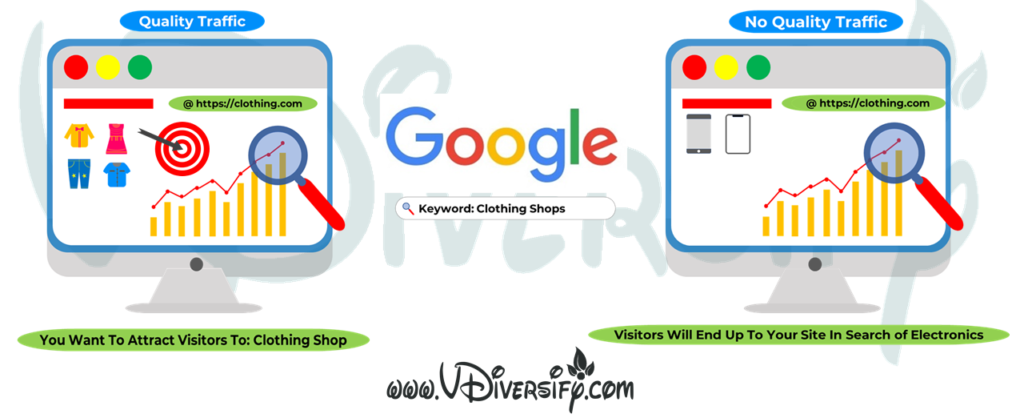 Well, Lets assume that you own a Clothing Shop and willing to sell your Products over the Internet via your Website. You want to attract and lure the Visitors or Traffic from all over the World. But What if the Google's Search Engine tells them that you are the owner of Electronics Shop where you are selling all kinds of varieties of Smartphones. This is a state of condition of so called No Quality Traffic.
However, you want to attract Visitors or Traffic who are genuinely interested in buying or who look for the Products that you offer.
2. Quantity of Traffic:
Once the Visitors search over the Internet looking for the things, they want through those search results from Search Engine Result Pages (SERP's), the right Visitors Clicking through to reach out to you indicates the Quantity of Traffic. The more the Traffic, the better for you. 
3. Organic Results:
Search Engine Result Pages (SERP's) are those which occupy significant number of Ads. These SERP's houses lots of Paid Ads which shows when searched for any content. The search content which shows up apart from the Ad Content over SERP's are called as Organic Results for which you don't have to Pay.
So, the Organic Search Traffic which is an Un-Paid Traffic that comes from SERP's is the one that results in Organic Results. 
Let's Learn & Study How SEO Works?
In today's Internet of Things (IOT), SEO calculates and looks for how the search engines work. The Search Engines contains lots of Computer-Programmed Algorithms which dictates and instructs search engine behavior, what does the people search for, the Keywords typed into the search box or the actual search terms and very important that which search engines are performed by their targeted audience.
Like as said above as in the Fundamentals of SEO, the SEO is performed because a website will receive more visitors from a search engine when website ranks are higher in the SERP's.
For Example: Let's say you want search for Best Clothing Shops. What you will do? You will go to Google's or any other Search Engines and type in search box as Best Clothing Shops. Once you search you will be presented with a n number of Results or so called SREP's showing the results that contains your Keywords.
Have you ever wondered, How this Works?
To put in Simple Words the Google has a Crawler which goes out for a quick journey and gathers information about all the content that it can find over the Internet. The Crawlers then bring all those 1's and 0's back to the search engine to build an index. This index is then fed through an algorithm that tries to match all that data with your query or question or the searched content.
To give you the most useful information, Search algorithms look at many factors, including the words of your query, relevance and usability of pages, expertise of sources and your location and settings. To be precise these are the following things or to say Ranking Factors that enables Search Engines (Google's) Algorithms to work with while searching for your query.
The "O" Part of SEO is where all Content Creators work on their Website by working on the Keywords. These Keywords that target the Audience who search over the Search Engines. 
Optimization can be achieved on to your Website over Posts, Pages, etc. is by doing Optimization in fields of Title Tags, Meta Tags or Meta Descriptions, Internal Links, Outbound Links, and much more. You have to make sure that all the Factors are focusing on Keywords you chose and are very informative.
Types of SEO (Search Engine Optimization):
There are 4 Parent different Types of SEO and all are aimed at helping you earn greater visibility in search results. The main differences have to do with how closely SEO tactics align with Google's SEO Guidelines and how that ultimately impacts your SEO efforts.
Apart from this there are other kinds of Child Types of SEO which we also go through in brief.
First let's drill-down the 4 Main Parent Types of SEO.
1. Black Hat SEO:
Black Hat SEO is the one which gets you to the places where you want to go faster. This is a way of shortcut to rank top by going against Google Guidelines and it costs very less.
Black Hat SEO Strategies involves creation of Duplicate Content, Hidden Texts or Stuffed Keywords, Cloaking or re-directing the Users to another Site or Page and engaging with links from sites with non-relevant content.
To put in other words, many Black Hat SEO tactics are specifically called out in the guidelines as things you should NOT do. As such, they carry the risk that your website and/or content will rank lower, be banned from search results, or demoted the next time Google updates its ranking algorithm.
2. White Hat SEO:
The White Hat SEO is the one which contains Relevant Content on Sites. All the Links and References are relevant to the Content and all Images used are well labeled.
The Content written will be with complete sentences with spell checks Grammarly. The Website looks Unique with real efforts put on and all Pages & Posts are with clear relevant Titles.
To put in other words, all the Content over the Website looks legit and adheres to Google Webmaster Guidelines and takes more time and cost for implementation.
The White SEO involves less Risks and will deliver the results over a period of time and will be long lasting & valuable.
This shows most famous and well-known companies use White Hat SEO Tools and Techniques. 
3. Grey Hat SEO:
Grey Hat SEO is the one which falls in-between Black Hat SEO and White Hat SEO.
These tactics are very dangerous, you can say total black out as these are not specifically mentioned in Google Webmaster Guidelines. On following this path may end up you in some serious trouble.
4. Negative SEO:
This is the worst part of SEO where-in the Negative SEO makes use of Black and Grey Hat SEO techniques on someone else's Website in intent of causing them harm.
This makes you to take down your competitors making room for yourself to top up the search results.
As discussed above lets go through the rest of Child Types of SEO:
(a) Technical SEO:
As the Name itself suggests it's the SEO built up on Technical Parameters that makes your website to top in search engines.
The main intention of Technical SEO is that the search engine crawlers can crawl and index a website without any problems.
Let us quickly run through few of the Technical SEO Guidelines:
Create XML Sitemap for your Website and submit it to all search engines available over the Internet

Add your Sitemap to your Website's Robots.txt

Optimizing your Website's Robots.txt, so that the search engines can clearly access your Website without any hurdles

Add and then Verify your Site's Domain in Google's Webmasters Tool or Google's Search Console

Use Google's Search Console to Check Errors and Fix Crawl Errors

Use SEO Plugins to build great SEO Friendly content

Create SEO Friendly Website via great quality content with target Keywords

Use Google Page Insights or Pingdom or GMetrix for your Website's Page Loading Optimization to load much faster
(b) On-Page SEO:
Here also as the name suggests the On-Page SEO is to work on with the Page and make it more User Friendly and ease in Readability along with the search engines friendly.
So, this typically means that the search engines will look your Website as a whole including the Page friendliness for Ranking purposes.
Hence you should always pay attention to the Optimization of all of your Pages which are running in your Website.
Let us quickly run through few of the On-Page SEO Guidelines:
·       Optimization of your Sites Page Titles: Make sure that you name the Titles of your Page in an interesting way which makes Visitors to Click on it the moment they see. And it should clearly help the search engine bots to recognize on what the Page is all about.
·       Optimization of Header Tags, Especially H1 Tag: As we know that the Page Titles are show on the SERP's, the H1 Tag is the one which appears on top of Page. Make sure that the H1 Tag captures the Keywords as captured in Page Titles.
·       Optimize Headers: Apart from H1 Tag, also focus on H2, H3, H4 and So on Tags too. Optimization of these Tags for Sub-Headings will ensure the Visitor to read SEO Friendly as well for Crawls to Crawl on to your Website.
·       Image SEO: Always make sure that the Images on your Website shall capture ALT Text without fail. This is what makes the search engines to understand what the Images are about.
Also don't forget to add File Name and Optimize the Image Sizes too.
·       Ensure on Page Designing & Formatting: As the search engines aren't Humans, they can't understand a Website which is crappy in Page Formatting. A well-designed Page helps you to compete for top spots.
Want to see an Example of On-Page or On-Post SEO on VDivesify, Please Visit: 8D Training Material. You can also consider this Post as an On-Page SEO Example too.

(c) Content SEO: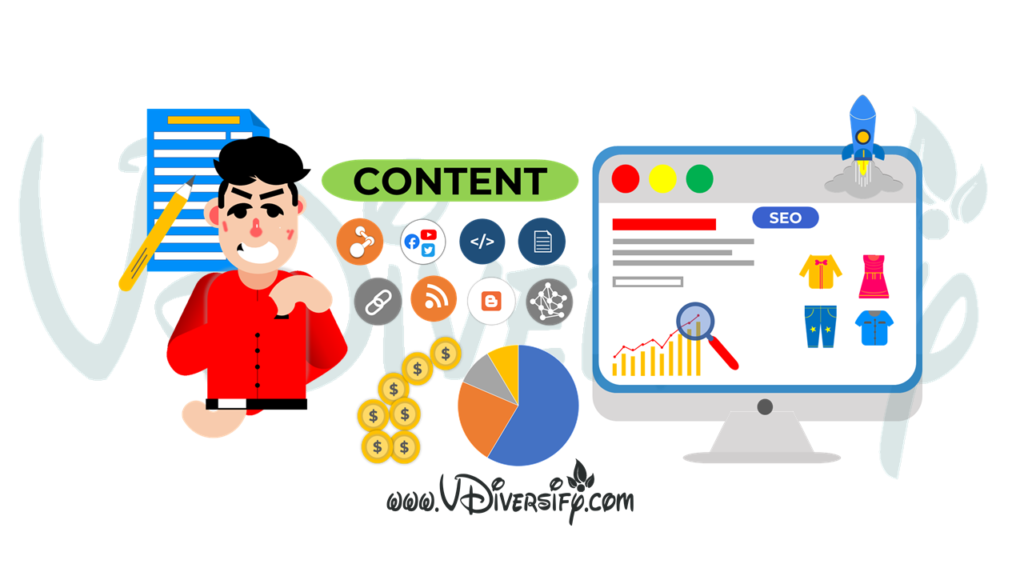 Apart from On-Page SEO, this is where the SEO gets more interesting. The Beautification, Rich, Clear and Valuable Content.
To be in-short this is all about increasing and delivering the Best Quality of Content.
To satisfy the Visitors and providing the Content that the Users and Visitors Love makes your Website, Page and Posts to stand out from rest.
Let us quickly run through few of the Content SEO Guidelines:
·       Look for Keywords: Do research before writing your Content. Find SEO friendly Keywords and then include them on to your Website
·       Long-Tail Keywords: If possible, try to in-corporate Long-Tail Keywords on to your Website Title, Headings and Content
·       Aim for Long & Through Content: Understand the Context of your Content writing. Focus on Content writing in Small-Small Paragraphs which makes reading simpler for Visitors
·       Use External & Internal Links: Link to the Contents both inside and outside (if required) that relates to your Content to give valuable extended information to your Visitors
·       Use of Schemas: Try to incorporate Schemas to your Websites to focus on real Content of your Website
How to know that your Website have Schema?
Answer: You can Check the Schema presence here, Please Visit: Google's Structured Data Testing Tool here. 
·       Use of Alt-Text Images: Use your own Images with Alt-Texts to increase the Quality of Content
·       Use of Infographics: Try to use as much as Infographics on to your Website to provide rich easily understandable Content to Visitors
(d) Off-Page SEO:
This Off-Page SEO is all about your Website Promotion over the Internet as well on other Social Media Flatforms.
So, the more your Website gets Promoted and gains Popularity, your Website going to Rank much faster over the search engines.
Let us quickly run through few of the Off-Page SEO Guidelines:
·       Social Sharing & Social Linking: The stronger your Social presence on Social Media Platforms you're going to get more Traffic. Showing your presence and link sharing over Social Groups gains your Website lot more profitability
·       Link Building: This is where you are going to bring Traffic via SEO Backlinks from other Websites. These will ensure your Website's Popularity if your Website is right in Rich Content so that the Users keeps on Visiting
·       Brand Promotion as in YouTube: We all know that the Popular Brands Ranks and comes alive in every search engine and over YouTube within a matter of seconds. Isn't it great? The more you make your Brand Promotion over the Internet, you are going to end with lots of Traffic and New Visitors. Google is very much love's the Brands and this is what it helps you Google search them higher
·       Target Facebook, WhatsApp & Pinterest: These are the Social Media Platforms where in you can gain huge amount of Traffic via Facebook Groups, Facebook Ads (Paid Version), WhatsApp Groups Link Sharing and Pinterest Posts
(e) Local SEO:
Let's say that you have a Local Business and you want to attract Clients to your Place or Store, then the Local SEO is the one which you should go for and ensure SEO Optimization.
The Local SEO mainly focuses for Local Business Only.
Let us quickly run through few of the Local SEO Guidelines:
·       Incorporate Your Business Details: Ensure that you have your Business Name Setup, Address and Contact details are in-place on your Website
·       Local Schema: Don't forget to add Local Business Schema on to your Website's Home Page
·       Google's My Business Account: You own a Business then you must have setup an account for My Business Account. This is a Great Boost for your Business and attracts your Clients specifically to your Door Steps
·       Focus on Newspapers: Promote your Website on to your Online Local Newspapers, Online Local Directories and Local Online Business Promoting Websites like Google's My Business, Foursquare, etc
(f) Mobile SEO:
As we know from research almost 60% of Google's Searches come from Mobile Devices.
Now a Days every individual is found to be having more than 2 Mobile Devices, shows that the People starting using Mobile Devices more often apart from Desktops.
Google's first priority has become to Optimize the Google Search Engine for Mobile Devices other than Desktop Devices.
Hence it becomes very vital for your Website to get Mobile SEO Optimized for your Website to Rank on Top.
Let us quickly run through few of the Mobile SEO Guidelines:
·       Google Page Insights: Make sure that your Website is Mobile Friendly and scores high number.
·       Use Google Page Insights, Pingdom or GMetrix Sites to check your Websites Performance on Mobile Devices.
·       Also check for Errors over Mobile Performance and Fix all the Errors to reach higher in search results, especially the Loading Speed of your Website for Mobile Devices
·       Ensure that the Mobile Friendly Website is not overloaded with Banners, Plugins, etc
(g) eCommerce SEO: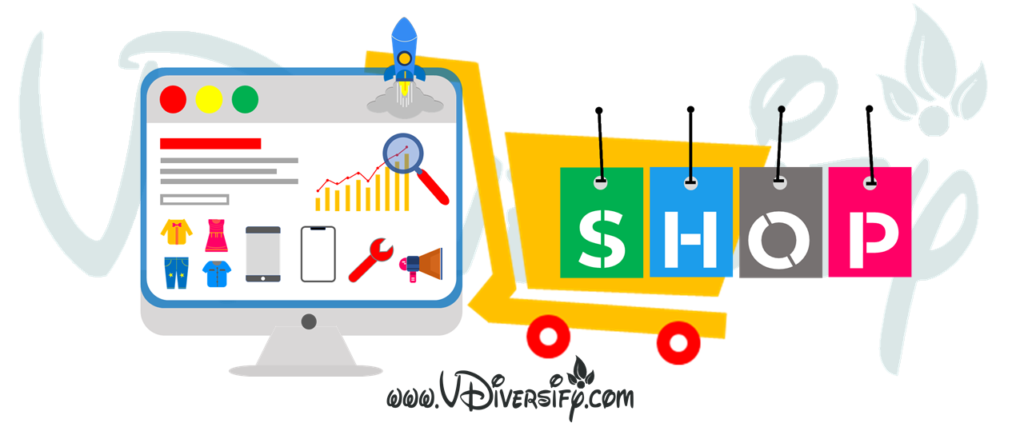 This is by far one of the toughest types of SEO to Optimize your E-commerce
Website.
It becomes difficult for Optimization because of the E-commerce Websites contains lots of Pages, Templates, Images and Plugins, etc, to
Optimize.
Unless and until your Website and its Pages are completely not Optimized your Ranking of Website over search engines highly impossible.
Let us quickly run through few of the E-Commerce SEO
Guidelines:
·       Optimization of Home Page: Well Optimized Home Pages along with all Categories Pages.
·       Optimization of Product Pages: This is where the Optimization becomes tricky. So hence the Optimization of Product Pages plays a Critical Role in getting your Site Ranked on Top.
·       Just think of E-Commerce Giants like Amazon, Flipkart & So On, How they do it?
·       Apart from these the most valuable things which makes your E-commerce Website stands out is Images and Videos. Ensure these are also well Optimized with Alt-Text and other contents without fail. If not done they won't appear on search results.
·       Schemas for All: Don't forget to add Schemas for Products, Categories, Pages and Posts, etc
·       Get on with Brand Promotion on Social Media Networks
·       Make use of Blogs to attract more and more Visitors to your Site
Conclusion |
Quick Insights
I hope this Article has helped you guys to understand What Is SEO? And also you guys were able to understand the Types of SEO too.
So lets get on and have an overview with the Article Content in brief.
What Is
SEO?
SEO stands for Search Engine Optimization, which is the practice of increasing the quantity and quality of traffic to your website through organic search engine results.
What Are The
Types of SEO?
There are 4 Main Parent Types of SEO.
1. Black Hat SEO
2. White Hat SEO
3. Grey Hat SEO
4. Negative SEO
Apart from this their are many Child Types of SEO. The Important One's are listed below.
1. Technical SEO
2. On-Page SEO
3. Content SEO
4. Off-Page SEO
5. Local SEO
6. Mobile SEO
7. E-Commerce SEO
This Page uses Affiliate Links. When you Click an Affiliate Link, we get a small compensation at no cost to you.
Our Affiliate Disclosure
for more info.