Google Meet Integration Into,
GMail Accounts
GMail is going to get Google Meet integration In India. And It's already here.
It's really happening! As we said previously, about Google Meet's Integration to GMail in our earlier Post Google's Premium Video Meetings Are Now Free For Everyone | How To Use It?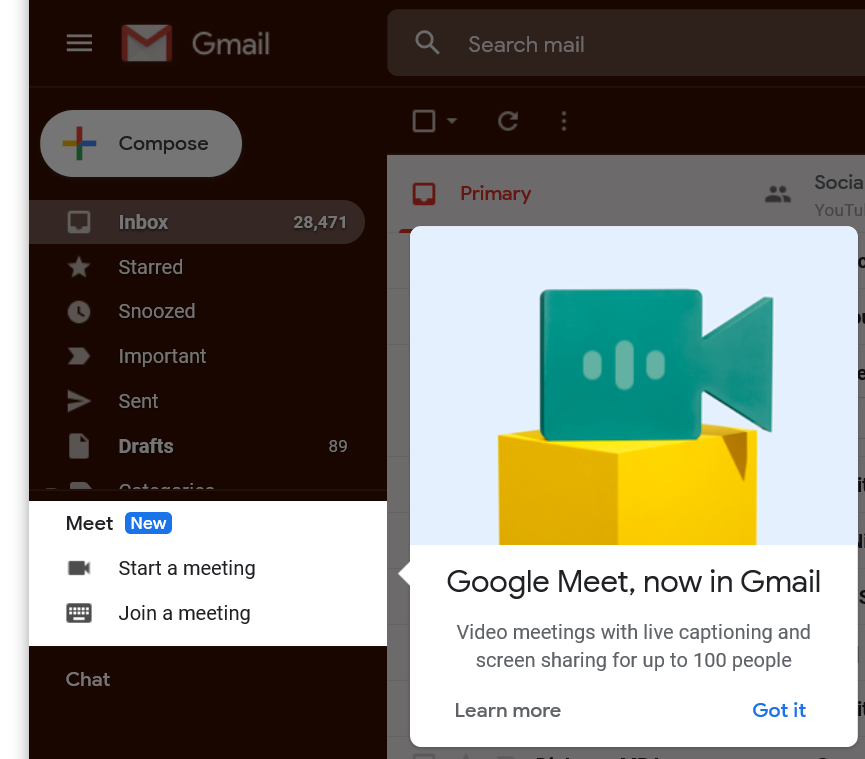 Google Meet is already re-engineered its Services and now it's Free and is available for Everyone. All you have to do is just to Sign-in to your Google Accounts and get started with Joining a Meeting or Schedule a Meeting by yourself.
The Google Meet, the Google's Video Conferencing App has been integrated into GMail all around the World. It's now available around the Globe and in India too.
Users of GMail can now Join or Start any Meeting directly from your GMail Google Accounts. You don't have to download or install an additional app Google Meet to get started.
When you Log-into your GMail Account you will see 2 New Options of Google Meet on the left side of the Menu.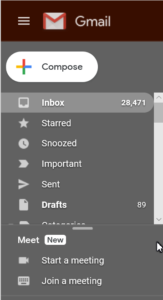 After hovering over the left side of the Menu you will see the 2 Options added which are Start a Meeting and Join a Meeting.

Once you hit on or click on Start a Meeting, you will be taken and directed to Google Meet App in browser itself.
Once you are in the Google Meet will ask permission to access the Camera and Microphone on your Laptop or Desktop or Notebook.
Once you give the approval for Permission of Mic and Camera, you will be directly taken to a secure Meet with Dial-in and Pin. That's it you are ready to start a meeting. The Pin can be shared to other participants whom you want to join your Meeting.
Note: Up to 100 People can Join in and you can Screen Share up to 100 Peoples on the go.
If you have been asked or invited to Join a Google Meet, then you can use the Link of Invitation to Join or you can click on Join a Meeting in Gmail. Once you are in just enter the Meeting Code into a Pop-Box and you are in. That's it.
For Scheduling Meetings with Colleagues, Family or to start a Training or Webinar Session, just go to Google Calendar, Select Date and Time and Schedule the Meet. You can add Attendees or Participants directly form the Google Calendar pop-up box.
So, it's very easy and convenient to Schedule a Meeting or Plan a Meeting directly from Google Calendar.
According to Javier Soltero Vice President & GM of G Suite, the Google's Google Meet has seen daily usage of Meet app grow by 30 times, with hosting 3 billion minutes of video meetings daily.
"Last month, we were adding roughly 3 million new users every day. That's why we're expanding the offering to more people around the world," said by Javier Soltero.
Google also stated that "Anyone can use Meet's simple scheduling and screen sharing, real-time captions, and layouts that adapt to your preference, including an expanded tiled view—all built on Google's secure, reliable global infrastructure".
The Meet App is also available for free @ meet.google.com, on Android and iOS.
To Learn More about Google Meet and How Use It, Please Check Out our previous Post here: Google's Premium Video Meetings Are Now Free For Everyone | How To Use It?
Microphone and Camera Disabled Error In Google Meet,
How To Fix It?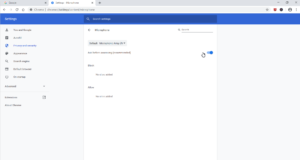 For some reason by accidentally if you have disabled the Microphone and Camera on Google Chrome then you Fix it easily by following the below Steps.
Step-1: Go to Google.com or Google.in and Click the 3 Dots on the Page situated on Left-Top side of your Laptop's Screen "Customize or Control Google Chrome"
And then Search for Settings and Click on the same
Or else simply visit Google Chrome's Settings Page from here, Chrome Settings: chrome://settings/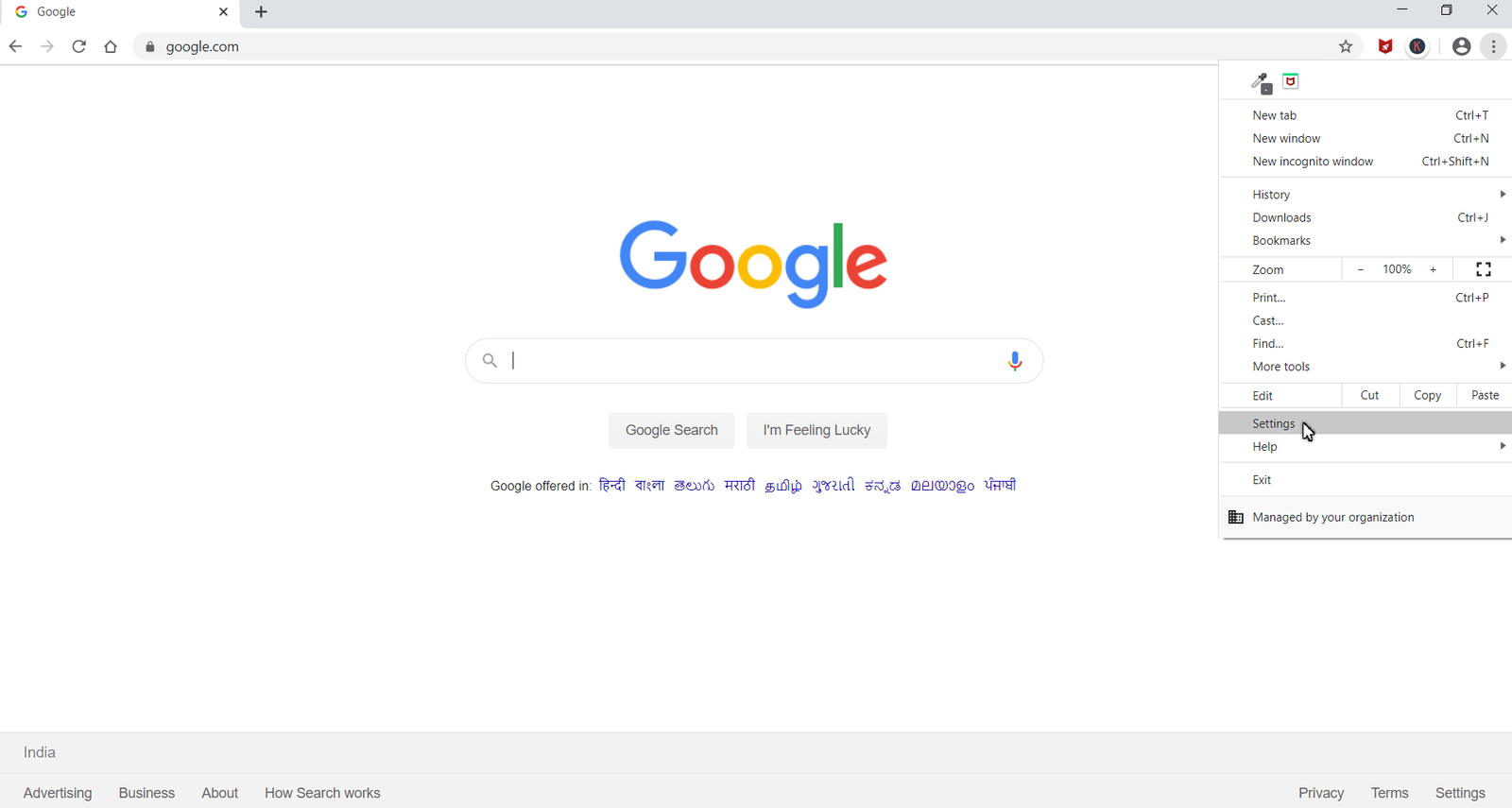 Step-2: Once you are in Chrome Settings, search for Privacy and Security section of Chrome Settings Menu
Once found search for Site Settings and Click on the same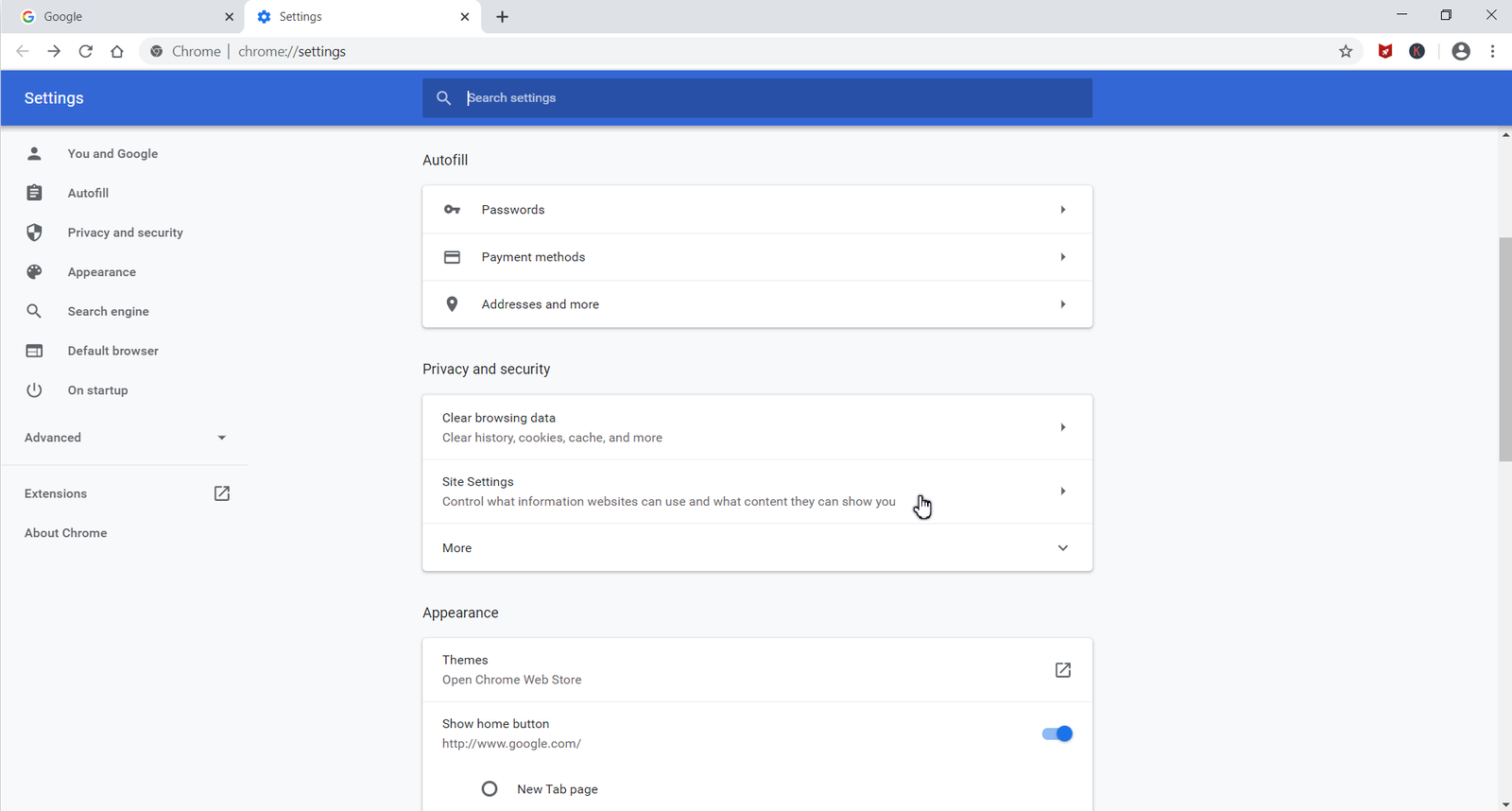 Step-3: Once Clicked on Site Settings it will take you to Settings of Site Settings.
Then search for Camera and once found Click on the same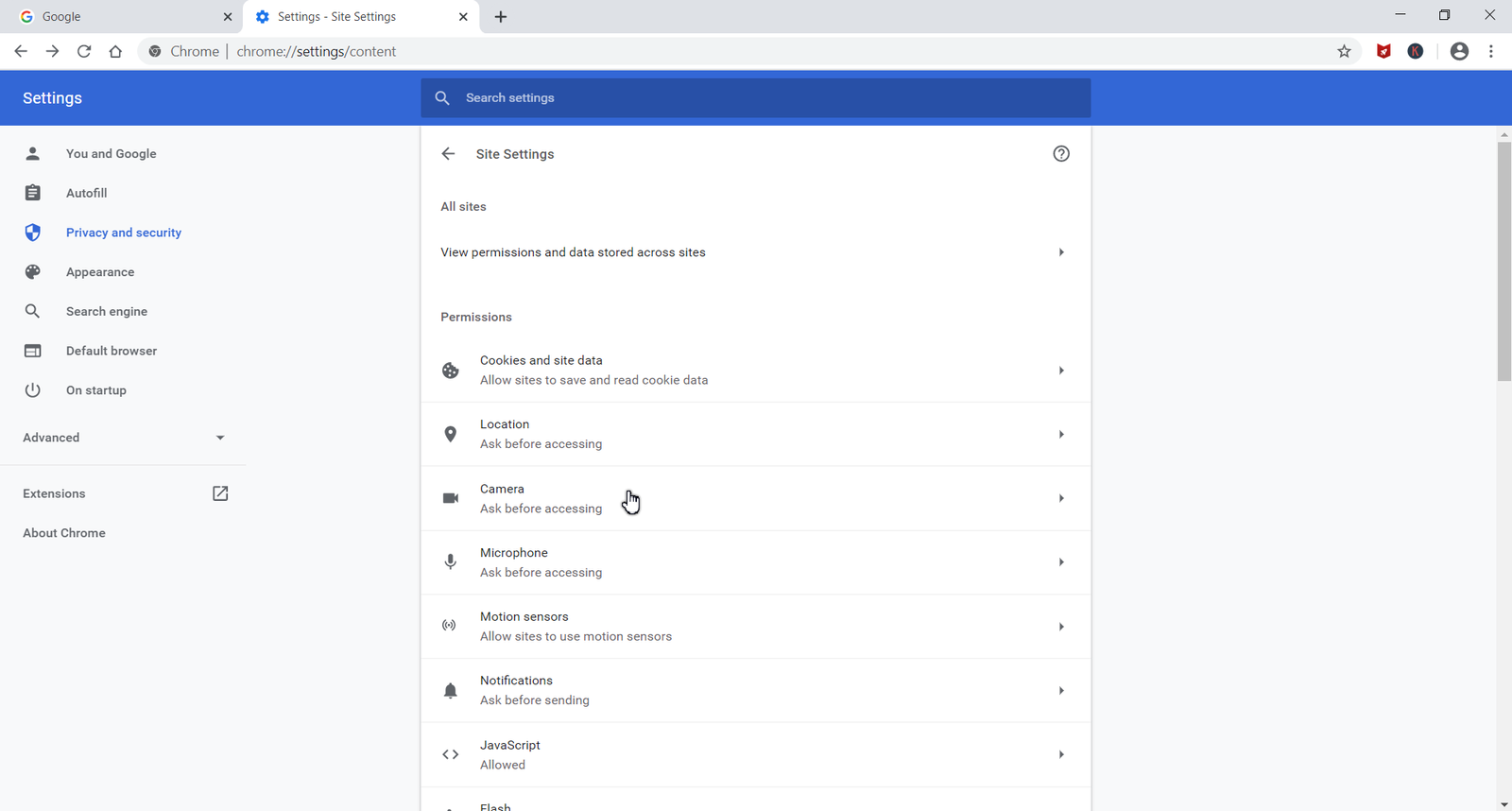 Or else you can directly Visit to Site Settings Menu by Clicking here: Site Settings, chrome://settings/content
Also Check for Microphone in the same Menu. Once found Click on the same
Step-4: Once Clicked on Microphone and Camera respectively, search for the Toggle Button for turning on or off or ask before accessing options
Then you can opt for either On or Ask before accessing options as per your needs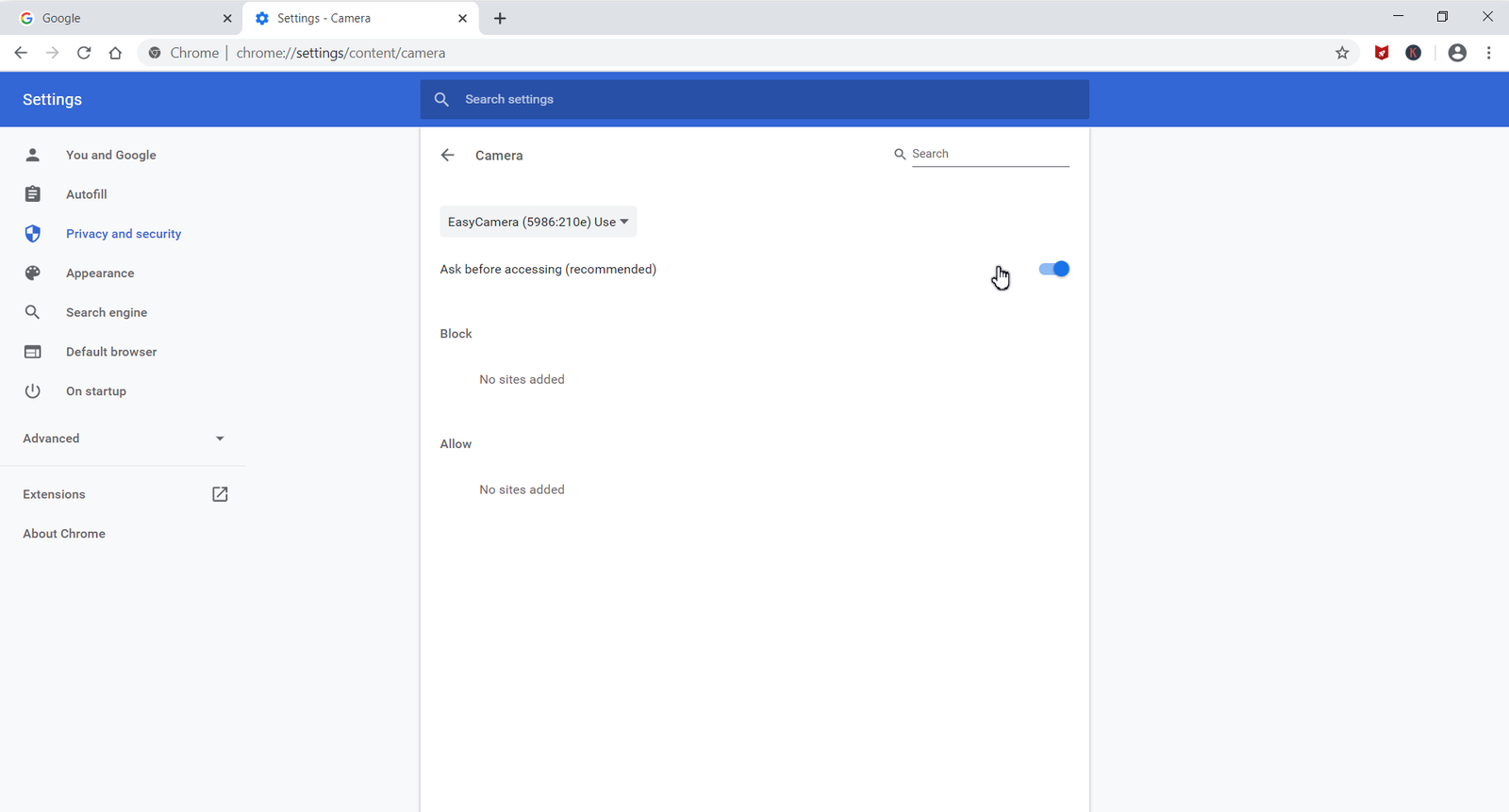 That's It! You can now easily Join or Start a Google Meeting. If you have enabled for On then both Camera and Microphone will be automatically enabled. If its toggled on for Ask before accessing then Google Chrome will ask for Permission which you to allow.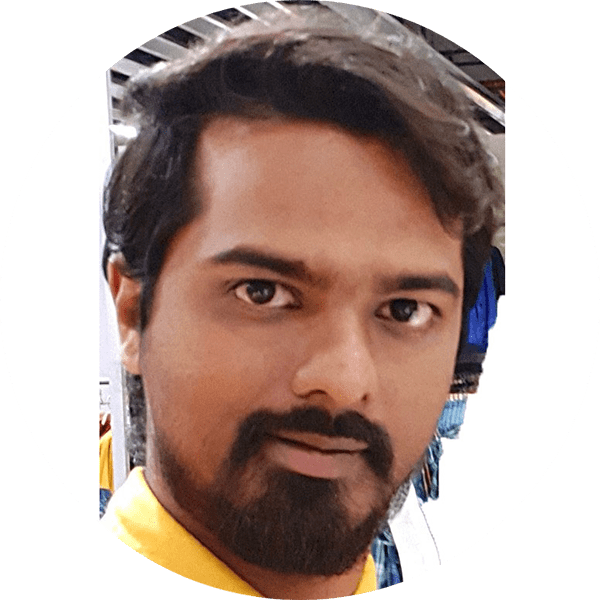 "Hey, I am Sachin Ramdurg, the founder of VDiversify.com.
I am an Engineer and Passionate Blogger with a mindset of Entrepreneurship. I have been experienced in Blogging for more than 5+ years and following as a youtuber along with blogging, online business ideas, affiliate marketing, and make money online ideas since 2012.
This Page uses Affiliate Links. When you Click an Affiliate Link, we get a small compensation at no cost to you.
Our Affiliate Disclosure
for more info.