HUAWEI FreeBuds 3i_Costs $97 | Truly Wireless & Ultimate Active Noise Cancellation Ear Buds
---
HUAWEI FreeBuds 3i_Costs $97 | Truly Wireless & Ultimate Active Noise Cancellation Ear Buds
---
Huawei has unveiled its all New Ear Buds, HUAWEI FreeBuds 3i to its successor Huawei FreeBuds 3 which was launched in the year 2019. Huawei FreeBuds 3i is unveiled Today for European Markets. The Huawei FreeBuds 3 were Tagged as Intelligent Noise Cancellation when launched.
The FreeBuds 3i are Truly Wireless Ears Buds which comes up with Ultimate Noise Cancellation Built-in. These have been revamped with Major Improvements to its successor FreeBuds 3 and are expected to directly compete with Apple's AirPods Pro which are already available in the Market.
---
Huawei FreeBuds 3i Looks & Design:
---
The Huawei FreeBuds 3i are designed in Cone Shape which are ease to Fit to your Ears. The FreeBuds 3i also given stunning looks with its ergonomically crafting design. The FreeBuds 3i revamped with Cone-Shaped design unlike its brother FreeBuds 3 which were almost similar in looks as compared to Apple's AirPods.
The Cone-Shaped FreeBuds 3 gives an immersive acoustic sound quality experience when worn. The FreeBuds 3i are well designed and comes in 4 different sizes of flexible silicone tips which can be paired on to any ears which ensures a comfortable and secure fit.
According to Huawei, the Cone-Shaped FreeBuds 3i's design ensures secure Fit on to your Ears giving you better sealing closure from outside sound and amazing sound quality experience. It is said to be that the Huawei FreeBuds 3i are IPX4 Water Resistance.
---
Ultimate Active Noise Cancellation:
---
The Huawei FreeBuds 3i houses 3 active mics viz. 2 being Outward Facing Mics and one being Inward Facing Mic. Both plays major role on providing great immersive quality sound experience.
The Front Facing Mic detects the Ambient Noise to clearly and actively counter the Anti-Noise. Where as the Inward Facing Mic picks up the rest of Noise which incurs into your Ears for Cancellation.
With this the HUAWEI FreeBuds 3i offers an overall through Noise Cancellation experience for amazing sound quality experience.
According to Huawei Labs, the HUAWEI FreeBuds 3i is capable of lowering Noise Levels up to 32 dB and delights you by offering Ideal Listening Atmosphere.
---
Huawei FreeBuds 3i Houses 3-Mic System:
---
As said above the HUAWEI FreeBuds 3i is designed with 3-Mics for ensuring its Customers to have Great Immersive Sound Quality Experience. These 3 Mics ensures that all unwanted Noise in the Environment completely nullified when worn on to your Ears.
The 3rd Inward Noise Cancellation Mic focuses on purifying your Call Quality at all costs. This allows FreeBuds 3i to offer you Great Enhanced Voice Quality with your loved once while on a Call.
---
Sneaking Into Huawei FreeBuds 3i:
---
The Huawei FreeBuds 3i houses different components for immersive call quality. The Touch Sensor for Touch-ups for picking and ending calls. A 10 mm Dynamic Driver along with Feed-Forward Microphone and a Feedback Microphone offers you High Quality and Powerful Bass. This setup is highly sensitive diaphragm and is carefully designed to deliver balanced and authentic audio quality.
The HUAWEI FreeBuds 3i can be paired up very easily and automatically with the Pop-up Window even when the Charging Case is in Open Condition. You can also see the Battery Status Level right from the Menu when you are about to Pair the FreeBuds 3i.
However, as of now the Pop-up Window works only on to Huawei Smartphones with EMUI10 or above.
---
Touch and Playbacks:
---
HUAWEI FreeBuds 3i is built with 2 Touch Sensors on both sides which ensures on avoiding accidental touches. With this you can easily operate the FreeBuds 3i with its convenient tapping features.
The Playback of FreeBuds 3i Pauses the Music Play when the Buds are taken out and resumes the Play back again when the Buds are placed back in.
The Long-Tap Option allows you to control Active Noise Cancellation (ANC) for On and Off Options. And the Double-Tap Option Play/Pause Music and Answer/End Calls seamlessly.
The FreeBuds 3i Wearing Detection is adapted to only Huawei Smartphones with EMUI10.0.1 or above.
---
Huawei FreeBuds 3i Battery:
---
The HUAWEI FreeBuds 3i offers you Charge of almost up to 3.5 Hours of Listening and up to 2.5 Hours of Calling on One Single Charge. And the Charging Case delivers up to 14.5 Hours of Battery Life on One Single Charge for Music Listening and 10.5 Hours of Battery Life for Call Functioning.
Hold On! There is a catch. This directly comes from Huawei Labs. The 3.5 Hours of Battery Life offers with Conditions, i.e. The Active Noise Cancellation Turned Off, 50% Volume and AAC Mode. So you don't know exactly how much the Battery you are going to get when used on with Full Conditions.
---
HUAWEI FreeBuds 3i Price & Release Date:
---
The HUAWEI FreeBuds 3i is Priced at around $97 or £89.99.
The HUAWEI FreeBuds 3i is going to go for Sale in UK for £89.99 in Official Huawei Stores on May 20th, 2020 in Ceramic White Color.
These are also available in selected Retail Partners from July 17th, 2020 Onwards in Carbon Black Color.
---
HUAWEI FreeBuds 3i Full Specifications:
---
Particulars

Specifications

Dimensions

41.8 x 23.7 x 19.8 mm (per earbud)

80.7 x 35.4 x 29.2 mm (along with charging case)

Weight

About 5.5 g (per earbud)

About 11 g (pair earbud)

About 51 g (with charging case)

Color

Ceramic White (available from May 20th 2020)

Carbon Black (available from July 17th 2020)

Type

In-ear / True wireless / Bluetooth

Noise Cancellation

Active Noise Cancellation (ANC)

Call Noise Cancellation

Charging Time

Earbuds: About 1 hr

Total: About 115 min

Battery Capacity

Up to 3.5 hr Playback / 2.5 hr Talk Time on 1 Charge;

Up to 14.5 hr Playback / 10.5 hr Talk Time with Charging Case

Driver

⌀10 mm dynamic

Control

Double Tap (Play/Pause Music)

Long Tap (Answer/End Calls)

Wearing Detection

Supports Only Smartphones running EMUI10 or above

Bluetooth

Bluetooth 5.0

Pop-Open

Supports Only Smartphones running EMUI10 or above

Case Charging

Wired: USB-C

In The Box

EarBuds x 1 Pair

Ear Tips x 4 Pairs (L, M, S, XS)

Charging Case x 1

USB-C Cable x 1

Quick Start Guide x 1

Safety Information x 1

Warranty Card x 1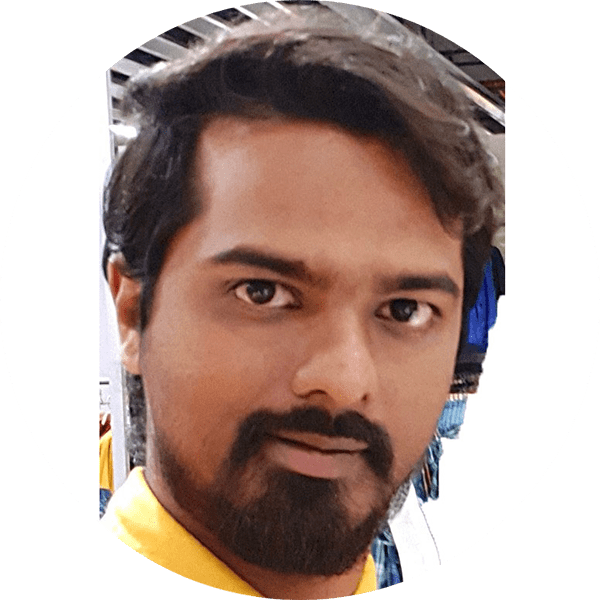 "Hey, I am Sachin Ramdurg, the founder of VDiversify.com.
I am an Engineer and Passionate Blogger with a mindset of Entrepreneurship. I have been experienced in Blogging for more than 5+ years and following as a youtuber along with blogging, online business ideas, affiliate marketing, and make money online ideas since 2012.
This Page uses Affiliate Links. When you Click an Affiliate Link, we get a small compensation at no cost to you.
Our Affiliate Disclosure
for more info.