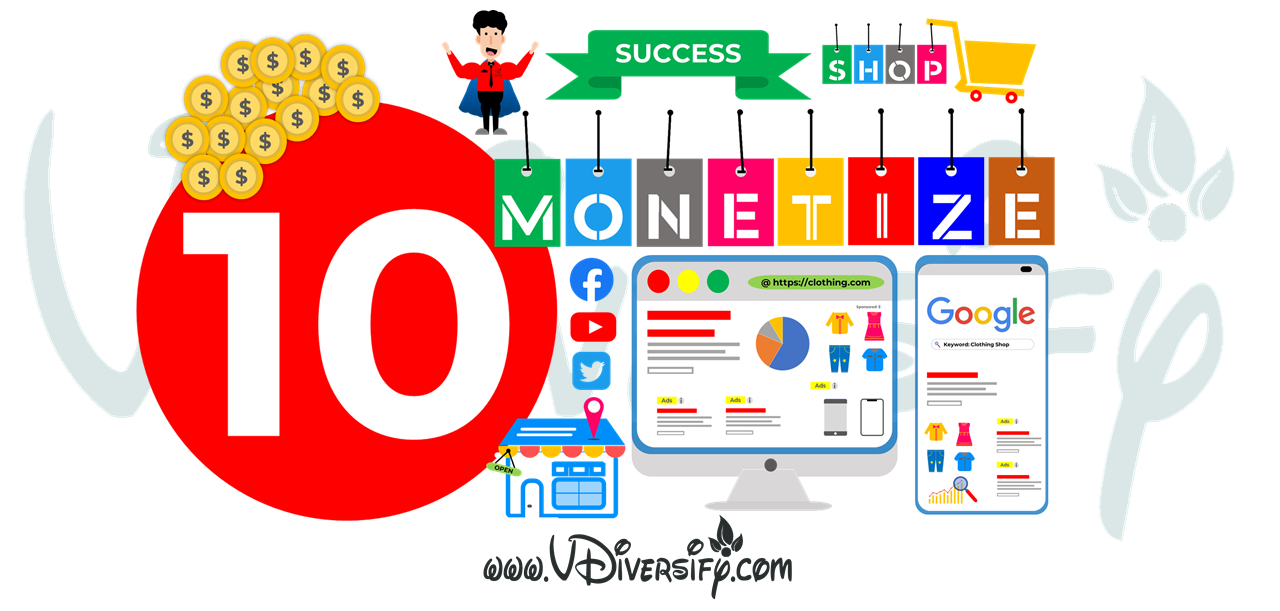 Top 10 Ways on How to Monetize a Website or Blog!
Want to How To Make Money Online? Tired of Searching over the Internet? You have no Idea Where to Start? Tired of Online Scams? Don't Want to do any Huge Investments? Want To Know How To Make Money On Your Website?
Well No Worries! You have come to the Right Place.
Today, in this Article, you are going to learn, How To Monetize Your Website and turn it into a Money-Making Machine and a Revenue Generating Machine.
The Basics and

The Background:
Before we get started on How To Monetize a Website, let us put some a factors in-place right In-front of you and understand well.
There is no such thing in the World which provides you with lots of Instant Cash. Monetizing any Website takes Time, Efforts, Dedication and lots of Patience.
At beginning you may not get an expected amount of earnings and revenue generation at first. But, don't Stop there. Keep your Efforts, Dedication and Perseverance intact so that you can Succeed.
For many People out there, Making Money Online would be a dream come true. If they could do so then they might think of quitting their Jobs and
think of becoming an Entrepreneur and Offer Jobs to others.
Spoiler Alert!: Remember whatever you should do it should be done legitimately, then only you could be a true Entrepreneur.
To be frank with you it can take a Month, 3 Months, 6 Months or even a year to Make Money Online.
For the Initial Days of your Efforts on Making Money Online called as the Learning Stage. Because there is a lot to Learn. Till then you have to assume and make your mind that your earnings are going to be Zero.
However, Once you Pass that Learning Stage there is no one to stop you from Making Money from Online or Earning Money from Online.
The first and fore-most the Universal Factor in the World of Internet is that, The Traffic on your Website. Without the Traffic, you can't generate any revenue.
Positive+: Think of a Snowball Effect or Think of Rainfall Effect. Once you are there, the Snow keeps falling and the Rain Drops keeps falling.
Now you have understood the basics and background, it's time to move on to find out How To Monetize Your Website?
How To Monetize Your Website?

or Blog?
Answer: When your Website is generating enough Traffic, it's time to Monetize your Website!
1. Pay Per Click Advertising with

Google AdSense:
When you visit any Website you often see Advertisement on Pages or Post on Sidebars or on Header or in-between Posts. On hovering over the Ad or Exclamatory Mark you will see Ads by Google.
Google AdSense Tool is a free, simple way to earn money by placing ads on your website.
Pay Per Click (PPC) are part of an advertising model where-in the website owners can gain Passive Income each time that the audience or the visitor or the reader clicks on an advertisement banner.
Google AdSense is easy to setup without any coding knowledge. It's one of the easiest ways to make money online. You being an AdSense Partner, Google AdSense works not only on one Website, it can work on Multiple Websites too.
To get started you have to Sign up for Google AdSense Account which is Free. Once you are in Google will provide you a Code which you need to paste it on to your Website.
That's It. The rest things will be done by Google. Starting form Analyzing, Tracking your Page Views, Traffic and Earnings, etc.
Google holds the top most Support to its Users or Publishers or AdSense Partners you won't have to worry about setting things up. Lots of Google's own Tutorials and Google Customer Forums are also available to aid you when you need.
How much you can Earn? Well, it depends upon the Traffic your Website generates and the PPC you achieve.
What's the Revenue Ratio of Ads Clicked On? How much will you be getting?
1. 68% of the Revenue on AdSense for your Content
2. 51% on AdSense for Search Ads
What's the Pay Day from Google AdSense?
Google always Pays you On-time. Usually between 21st to 26th of month.
How to monetize a website with Google AdSense:
1. Read the Terms and Conditions. Make sure that your website meets all the criteria
2. Proceed to sign up for AdSense and wait for Approval
3. Once your Account has been Approved, simply embed the JavaScript code into a widget or into Header Tags of your Website
4. Place the ads anywhere you like on your website or opt-in for Auto Ads by Google from AdSense Account
2. Affiliate Marketing

(Affiliate Links):
Affiliate Marketing is the process of earning a commission by promoting other People's or Company's Products. You find a Product you like, promote it to others and earn a piece of the Profit for each sale that you make.
In other words, through affiliate links, you can earn commissions when readers buy the products or services of the companies that you affiliate with.
To do Affiliate marketing, you don't need to have your own Products to sell.
How To Monetize A Website From Affiliate Marketing:
1. Create a specific Website that you want to focus for Products which you want to sell. Or write a Post on to your Website that relates to the Products or Services you want to sell
2. Join or Partner with any of the Affiliate Programs such as Amazon or Flipkart
3. Provide link on to your Website's Page or Post to the Product or Service via Unique Affiliate Code that you received when you signed up for that particular Affiliate Program
If anyone Clicks the link and buys a Product or Service you will make money.
Advice!: Partner with those Affiliates that suites your Website Content or Blog Content.
Apart from this you can Sign Up for an Affiliate Ad Network that offers tons of different Affiliates at one place.
You can start promoting affiliate links in Facebook groups, online forums, and write product reviews on LinkedIn and Quora.
Selling An Ad Space directly on to your Website is also one of the smartest way to Make Money Online. These Ads can be of any Spaces you desire and can take up places in Header, Side Bars or Side Banners, Footer Ads or Small Pop-up Ads.
The good thing is that, here you are having a control on your Ad Space for negotiations and can negotiate for the Price you want.
It needs to be noted that most of the Space Ads are Paid for Pay-Per-Click or Pay-Per-Visitor. So, negotiation plays a very important role while selling the Ad Space on your Website.
Caution!: This method might be more time consuming, However maximizes the earnings over a period of time as its direct.
Spoiler Alert!: This method is highly successful when your Website is generating tons of High Traffic and is more Popular around the Niche.
How To Sell Ad Space And How To Let Advertisers To Know About Ad Space Selling On MY Website?
1. Make a Media Kit, A Brochure, Your Website or Company Profile, a Catalog, or a Summary E-book that outlines the statistics and key facts of your website
2. Send it to potential advertisers those suits your Website Content
3. Do Visit or Contact. Let them know why they should work with you. Tell them how can you help them
3. Once you have enough or group of advertisers, manage them using Google Ad Manager
The Conversion Rates for Selling Ad Spaces is very high. But for that you need to search for right Advertisers who are willing to Pay the right money.
4. Selling Your Own

Products or Services: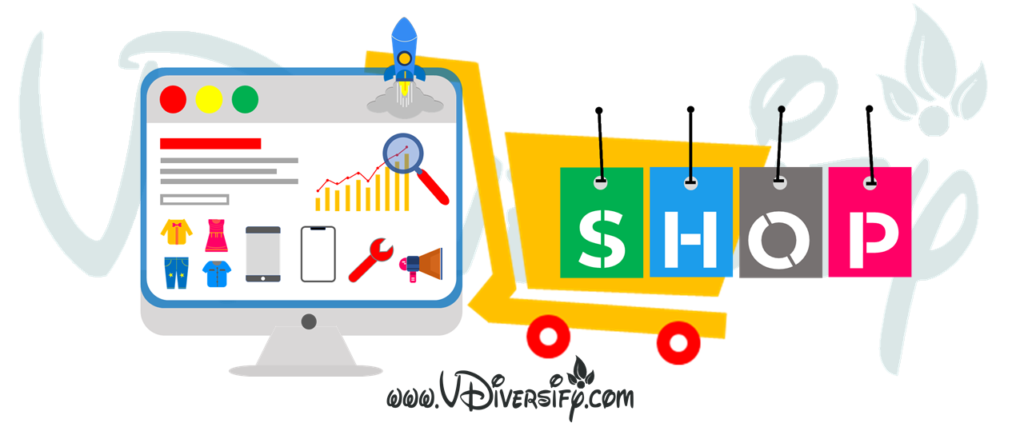 You have your own Products in your mind which ever may be, but don't know how to sell and promote on online apart from offline. You want to grow your business and want to reach millions of people, states and countries.
The best Solution for this is to build an E-commerce, an Online Buying Store.
So How To Create an E-commerce Website and Monetize an E-commerce Website:
1. Do a research, find out a keyword via Google Keyword Planner and set the perfect niche
2. Buy a Domain Name for the Niche
3. Buy a Web Hosting
4. Install WordPress
5. Choose an E-commerce Theme
6. Set up WooCommerce or any E-commerce Platform
7. Design and Customize your Website with Plugins and Widgets
8. Add your products by navigating to Products >> Add New on the sidebar
9. Start Marketing your Online E-commerce Store and get your first sale!
Apart from Marketing your Online Store you should also focus on Search Engine Optimization (SEO) for your Website so that the Website Ranks higher in Search Engines or SERP's more often.
5. Donation Based

Monetization:
You have often seen Donate Me or Donate Us Banners via Pay Pal, Paytm, Google Pay or many more on so many Websites that you have come across. These are called as Donation Based Monetization.
There are People out there or the Audience over the Internet who are willing to Pay for their Creative Content they create via Posts or Content or those who influence them in their day-today activities as a monetary compensation.
Positive+: If your Content is worth buying, then you will surely be going to get Paid for your Efforts.
You can ask your Audience to make donations politely via setting up Donation Buttons on your Website so that the Audience can contribute to your funding directly.
You can opt for Payment Processes like PayPal, Stripe, Paytm, Google Pay or BHIM UPI. These Buttons can be added on Side Bars where-in they are best suited.
Sponsored content is a collaboration between you as a publisher and brands that you're partnering with. Sponsored content is premium content that a sponsor pays a publisher to create and distribute. It's a type of native advertising that is consistent with the surrounding content on a Web Page.
In other words, sponsored content is an ad that looks like it's supposed to be there – it feels like a natural fit for a platform, instead of an invasive advertisement.
The content can be in the form of product or sales announcements, offers, infographics, or reviews. They can be written by you or by the sponsoring brand itself.
Why is sponsored content a popular form of marketing?
1. Sponsored content make your brand feel credible and trustworthy by placing it alongside other things that the viewer enjoys
2. Sponsored content adds to the user experience instead of disrupting it
3. Sponsored content isn't restricted to 1 format or type of media
4. Sponsored content is mutually beneficial, for both content creator and the product owner
How To Monetize A Website via Sponsored Posts:
1. Start with small; Enterprises, Small Businesses or Small Companies within your region
2. Build up a portfolio
3. Partnering with marketing and PR agencies
4. Search around sponsorship markets such as Tomoson, Cooperatize, and PayPerPost
Sponsored content is a versatile and powerful tool for brands to take advantage of. When its effective, sponsored content is a game-changer.
7. Set Up Online Courses/ Coaching/

Webinars/ Seminars:
Over the Past few years, the trend of Online Digital Courses especially offering Online Courses has taken a huge leap and success. If you have the Skills, Knowledge, Topics and Techniques then you can create and offer a Series or Web Series of Online Courses on your Website and start earning money.
These Courses can be in kinds of Formats, such as PDF Downloads, E-book Downloads, Images or Infographics, Audio Recordings or Video Recordings.
Often a Step-by-Step Videos or a Step-by -Step Guides in forms of PDF's or E-books or Tutorials could be the way to go.
How To Monetize A Website From Online Courses?
1. Do a research, find out a keyword via Google Keyword Planner and set the perfect niche
2. Buy a Domain Name for the Niche
3. Buy a Web Hosting
4. Install WordPress
5. Choose a Video Website Themes for Videos or a Simple Theme for Education
6. Design and Customize your Website with Plugins and Widgets
7. Upload your Content directly to your Website or Build the Video Links from YouTube
8. Don't forget to Promote your Content Online and on Social Media Platforms
The more the more Online Courses you Target for on different Topics will generate high revenue for longer period of time. It's going to be one-time work and long-time earning.
8. Flipping Your

Website:
If you are good and fast in creating Websites, the you should Create and Start selling your Websites over the Internet.
There are so many types of Websites that you can create and earn money from them by selling. As different-different Websites will be having different Prices earnings can be good in here.
Here the Quality of Site matters a lot. If the Website is good in all aspects then you are going to get Paid in high numbers.
Below Are Few of Factors That Influence The Monetization of A Website That You Want To Sell:
1. How much the Quantitative, Qualitative or the amount of Traffic that a Website already has
2. What's the Monthly Traffic of a Website
3. How much the Website generates Revenue and makes Profit
4. How is the steadiness of the Revenue generation
5. Is there a Continuous Growth Trend
9. Coupons with

Affiliate Links:
You all know very well about the Coupon Codes as you always apply them when you buy any Product on Amazon or Flipkart or eBay and you apply them when you order any Food Online on Swiggy or Zomato and you apply them when you purchase any Product on Shopping Malls.
The Coupon Codes are everywhere. To be noted that almost of 99% of Customers or Consumers often look for Deals when they Shop Online. You can also see them on Online Bookings for Buses, Flights, Trains, etc.
So, this becomes one of the best for of Affiliate Marketing by offering Coupons from Affiliate Partners. This could be one of the best ways to attract more Traffic on your Website.
So, How To Monetize Your Website via Coupon Codes:
1. Post Coupon Codes on your Websites that you received from Affiliate Partners or Affiliate Programs
2. Create Websites focusing on Coupon Codes niche
A Membership Website is a set of pages with protected content that require a user to login to access. A Membership Site will often house content that is available to only those individuals who have paid a membership fee.
This membership fee could be a one-time fee for lifetime access or a recurring subscription that charges a set dollar amount each month or year.
You can say that a membership website is like an upgrade to the donation's method.
How To Monetize A Website via Memberships?:
1. Housing Online Courses in a Membership Website
a. Subscription: Users Pay monthly or annually or on-time to access a site's content and benefits
b. Transaction: Separately selling individual contents such as tutorial videos, audio downloads, or training programs
c. Metered: content is free until readers reach a certain checkpoint. They will have to pay a certain amount if they want to continue reading
2. Build Members Only Online Communities
3. Host Evergreen Content Inside Your Membership Website
4. Already own a Website on WordPress? Install a Member Site Plugin
Recommended plugins that you can use to setup Membership on your Website:
a. MemberPress: MemberPress will help you build astounding WordPress membership sites, accept credit cards securely, control who sees your content and sell digital downloads … all without the difficult setup
b. Learndash: a powerful WordPress plug in with course builder, quizzes, cart, group management and is compatible with any theme
c. Restrict Content Pro: a seriously top-level and increasingly popular membership plugin that offers all the features you could want
d. Memberium: Built exclusively for WordPress and Infusionsoft™, Memberium is the perfect tool for creating scalable membership sites
e. AccessAlly: if you're ready for upselling and sophisticated marketing as well as a solid course builder with gamification and more, AccessAlly is a great option
f. Membership & Content Restriction: restricts any part of your content, sets up unique subscription plans, and process membership payments
g. Simple Membership: creates membership levels and restricts content to specific membership tiers
h. WP-Members: hides parts of your content and display teasers. It also provides tools to set up dedicated registration forms wherever you want
If you chose any one of the above said Techniques you will surely end up yourself in Making Money Online. However, monetizing a website needs time, dedication and most importantly, Traffic.
Apart from this you can also start creating Videos and upload on YouTube. Here also you can make huge amount of earnings.
If you ask us then we suggest you to focus on Google AdSense, Affiliate Marketing, Selling Your Own Products, Flipping Your Website and Set Up Online Courses/Coaching which are most effective and fastest ways of Making Money Online.
And always remember When your Website is generating enough Traffic, it's time to Monetize your Website!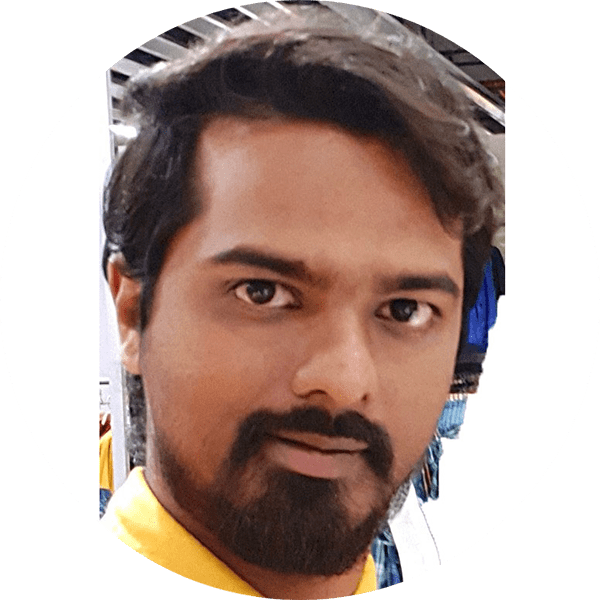 "Hey, I am Sachin Ramdurg, the founder of VDiversify.com.
I am an Engineer and Passionate Blogger with a mindset of Entrepreneurship. I have been experienced in Blogging for more than 5+ years and following as a youtuber along with blogging, online business ideas, affiliate marketing, and make money online ideas since 2012.
This Page uses Affiliate Links. When you Click an Affiliate Link, we get a small compensation at no cost to you.
Our Affiliate Disclosure
for more info.